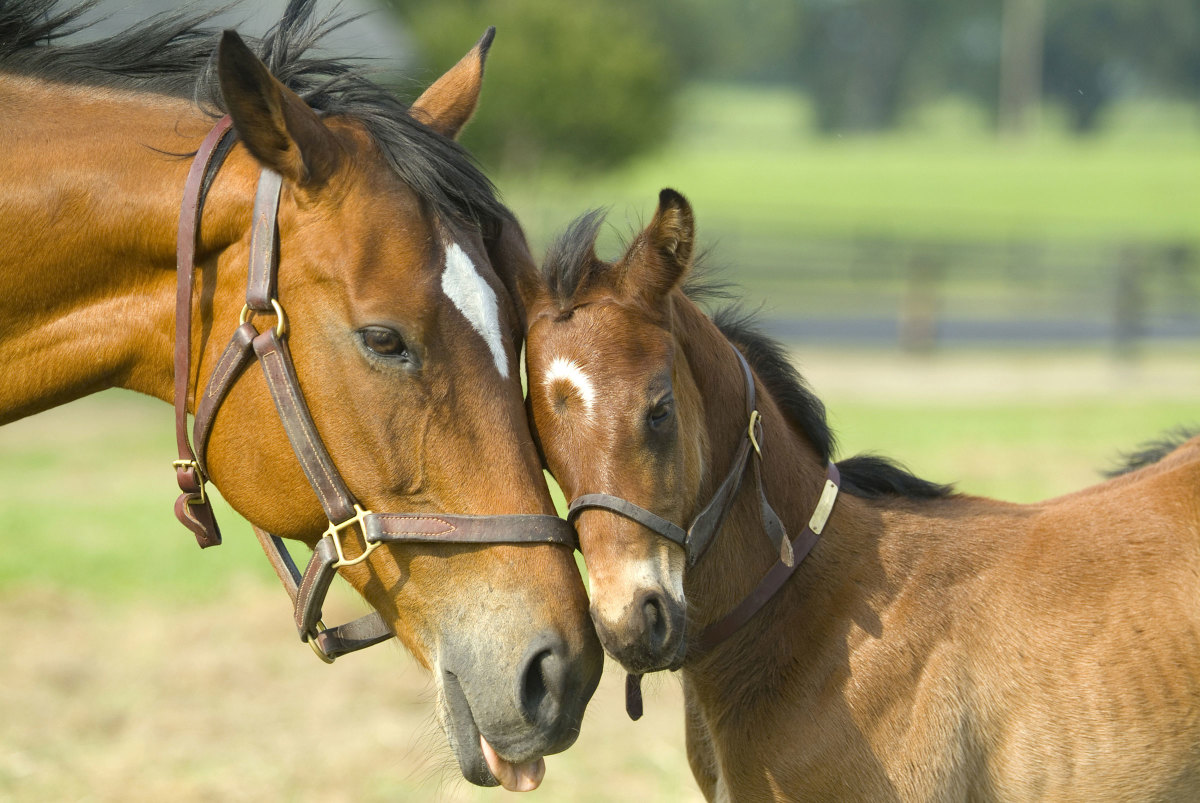 Inflammation in a mare's uterus following breeding is not an unusual phenomenon and might, in fact, be part of a normal defense mechanism that clears introduced bacteria, debris and excess semen from the reproductive tract. Without a competent innate immune system, infection might settle in. Persistent endometritis can interfere with the establishment and retention of pregnancy.
A review of the effect of inflammation on mare fertility examined the effect of breeding on a mare's innate immune response (Christoffersen, M. and Troedsson, M.H.T. Inflammation and fertility in the mare. Reprod Dom Anim. 2017;52 (Suppl. 3):14–20).
Antigenic stimulation, especially from semen, elicits a response of neutrophils (PMNs) being recruited and mobilized from the systemic circulation to the uterine lumen within 30 minutes. Their concentration peaks within four to six hours and lasts for up to 36 hours. Uterine contractions stimulated by prostaglandin response to PMN activation are important for helping to clear the uterus. Seminal plasma protects and provides nutrition for the spermatozoa as well as modulating post-breeding inflammation.
The most critical time for persistent endometritis to develop occurs six hours following breeding. Susceptible mares might have a diminished cytokine response in the three- to six-hour period following breeding as compared to mares that are resistant to bacterial infection.
Aging plays an important role as a risk factor for persistent endometritis. With this in mind, endometrial quality might be a predictive tool as to the health of the uterus and resistance to infection. Degenerative changes to the endometrium are associated with an increase susceptibility to infection.
Anatomical defects from structural changes and/or prior parturition events are additional predisposing factors. These include "poor vulvar conformation, an incompetent vestibule-vaginal sphincter, an increase in declination of the vulvar angle, and stretch of the broad ligaments to drop the uterus vertically in the abdomen."
Such conformational and structural changes lead to fluid accumulation and retention, followed by bacterial colonization of the endometrium. Fluid accumulation of at least 2cm of fluid during estrus has also been associated with an increased risk of persistent endometritis.
The study concluded: "Interplay between an innate immune response, physical clearance and lymphatic drainage is required to ensure a sterile and non-inflamed uterine environment for survival of the early embryo when descending into the uterine lumen."